Posted by Johnson in Business Insurance
on Jan 29th, 2018 |

0 comments
Keeping your business safe means everything to you. You earn your living from it and have worked hard for years to get it going. Increasing your revenue is probably your focus. The more money you make the more secure you feel because then you can handle any crisis, right? Although this is noble and good thinking it's not entirely true. Few business can withstand the unexpected loss of a key person, repeated lost time from sick employees or having their business suddenly interrupted by a catastrophe. Today, let's look at how small business insurance in Alberta helps with these kinds of risks.
4 Types of Small Business Insurance and why you Need it
When it comes to why you need small business insurance, think about what your business needs besides revenue. If you haven't guessed it yet the answer we're looking for is people. Namely, employees to keep the day-to-day business functioning and someone to run the affairs of the company.
When these are in place, your small business can practically run on its own. Let's break this down into specifics.
We'll begin with employees. What do you need most from them? You need them to know their job and to come to work every day. You also want them to stick with you so you can avoid the massive expense of hiring and training new staff.
1. Group Health Insurance and Group Life Insurance
You need this type of small business insurance in Alberta for two reasons. The first is the health of your employees, as the healthier they are the more productive they'll be and the less they'll miss work due to illness or toothaches. Next, health benefits are a good incentive to attract and keep staff.
First and foremost, employees want to feel valued. They want to know it's worthwhile for them to get out of bed in the morning for you. They want a chance to make a difference. Group health and life is a great way for you to do this, along with treating them well.
This type of small business insurance also benefits you. If you're just starting out as an entrepreneur, group benefits might be more cost-effect for you and your family as well.
2. Key Person Insurance
What do you need from a key person in your business? A key person is described as a key employee, partner or proprietor on whom the continued operation of your business depends on. The quick answer is you need them to be alive and well to run the business.
If they were in a tragic accident your business might not survive. You need this insurance because it's the best life insurance policy wherein the business is the beneficiary. Although you'll still lose your key person, you can use the funds to find someone to take their place, which probably won't be easy.
During your search you don't have to be stressed about earning more revenue, and you can take time to grieve. This policy may be the difference in the company carrying on, or not.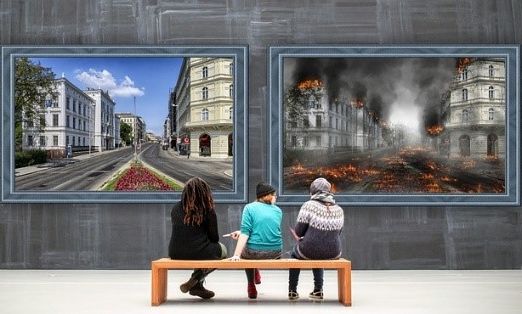 3. Business Interruption Insurance
What would you do if your place of business was compromised? Your businesses' ability to generate revenue could be threatened at any moment. A flood, earthquake, fire, or severe windstorm could disrupt everything.
Business interruption insurance is a type of small business insurance that allows you to collect part of the income your business would have expected to generate if the unexpected event didn't happen.
4. Buy/Sell Insurance
Whether you're a sole business owner or have a partner, what would happen if one of you passed away suddenly, or became disabled? It could devastate your business, right?
In this instance a buy/sell insurance agreement would stop that from happening. Your business could continue and you and/or your partners' financial interests would be protected.
How this type of business insurance works is the agreement will specify what will happen if an owner, partner or shareholder becomes disabled or passes away. It can require that the other partners or owners will buy the disabled or deceased owner's interests; and a disability or life insurance policy can be used to fund the agreement.
We hope this article has helped you understand small business insurance and why you need it.